In an era where our perception of living spaces is evolving, driven by flexible work arrangements, cutting-edge technology, and a newfound appreciation for outdoor living, upgrading your lifestyle has never been more appealing. To assist you in this endeavor, we've meticulously curated a list of our favorite Italian furniture brands and designers. These brands epitomize Italian craftsmanship and innovation, allowing you to find the perfect expression of your unique taste while embracing the latest in design and comfort.
1. Gallotti&Radice: A Passion for Glass – Italian Luxury Furniture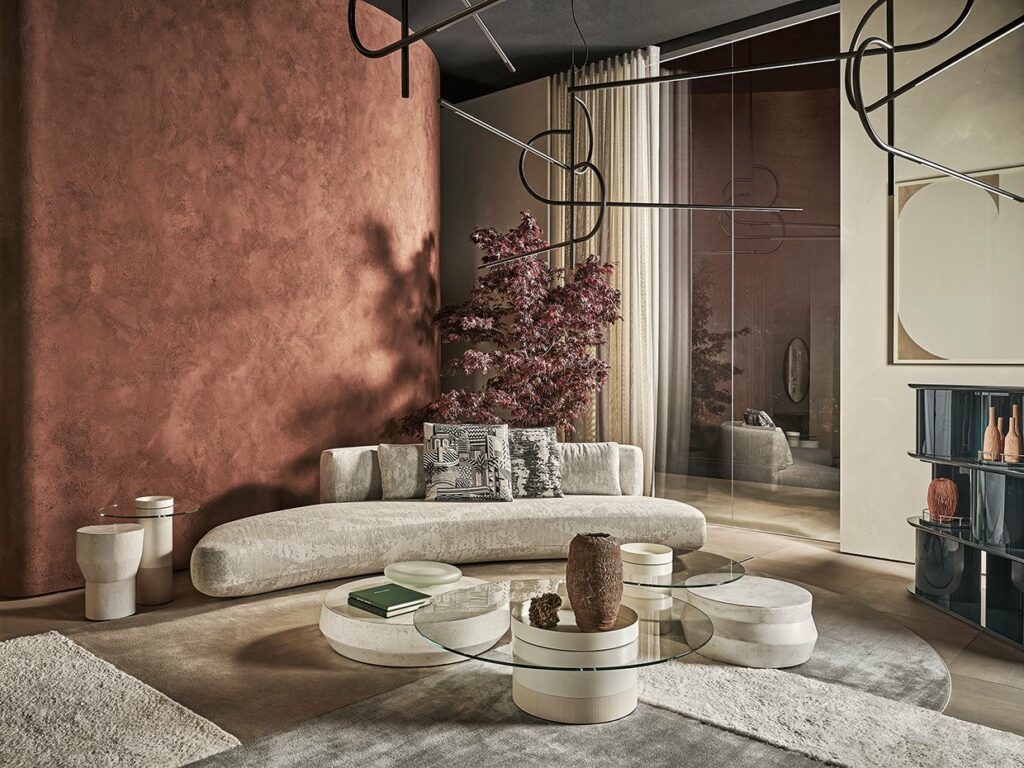 The story of Gallotti&Radice began in 1955 when Pierangelo Gallotti and Luigi Radice united by their shared passion for glass. Their initial creations included handcrafted lighting, furnishings, and mirrors. Following an intensive course at Milan's School of Industrial Art, the duo officially founded Gallotti&Radice. In 1971, they unveiled their first iconic table, "Adam," entirely crafted from transparent, elegant glass. Since then, Gallotti&Radice has expanded its vision of home decor to encompass lamps, beds, chairs, sofas, coffee tables, mirrors, and furnishing accessories. Their hallmark is exquisite detailing and an innate sense of lightness and elegance.
2. Giorgetti: The Art of Shaping
For over a century, "the Giorgetti style" has been renowned for its unique and original approach. It rejects the ordinary in favor of creating "a refined and unmistakable character that seduces through the beauty of contrasts." Giorgetti's contemporary furnishings blend traditional craftsmanship in woodworking with sophisticated machinery and modern technologies. This synergy allows wood to be shaped while preserving its natural essence. The final products bear the allure of handmade artworks, perfectly embodying the Made in Italy aesthetic.
3. Molteni&C: A Magnificent Obsession for Quality
In 1955, just over two decades after opening his workshop, Angelo Molteni introduced a modern furniture prototype that became an instant classic. Collaborating with Swiss architect Werner Blaser, they created a stunning chest of drawers. Over the ensuing decades, Molteni&C continued to release iconic designs, such as the Carteggio desk, the Milano chair, and the groundbreaking Less series. These creations elevated Molteni&C to one of the world's most coveted brands. Today, with the Gio Ponti Collection and contributions from international and Italian design luminaries like Vincent Van Duysen, Patricia Urquiola, Rodolfo Dordoni, Tobia Scarpa, Ron Gilad, and Jasper Morrison, Molteni&C continues to redefine our standards of home life, seamlessly blending various living spaces in perfect harmony.
4. Meridiani: Draping Spaces in Luxury
Since its inception in 2000, Meridiani has offered a recognizable lifestyle characterized as timeless yet always contemporary. Renowned for their rich textile range, Meridiani's collections feature natural fibers such as linen, cotton, velvet, and chenille, along with full-grain leathers adorned with seams reminiscent of saddlery craftsmanship. In 2020, Meridiani introduced furnishings that create a perfect dialogue between interior and exterior spaces. Whether for the living room, bedroom, dining area, library, or outdoors, each piece shares fine details, precious materials, and exquisite craftsmanship.
5. Henge: Crafting Beauty from Stone, Metal, and Wood
Henge, a furniture maker with a keen sense of aesthetics, values the inner beauty of surfaces. For Henge and its award-winning designers like Massimo Castagna and Yabu Pushelberg, each material is carefully selected for its innate allure. Every type of metal and each tree trunk is cherished and treated with care, utilizing an innovative approach that celebrates their unique flaws and imperfections. The result is a collection of exceptional and captivating works of art.
6 Italian Luxury Furniture – Living Divani: Elegance Inside and Out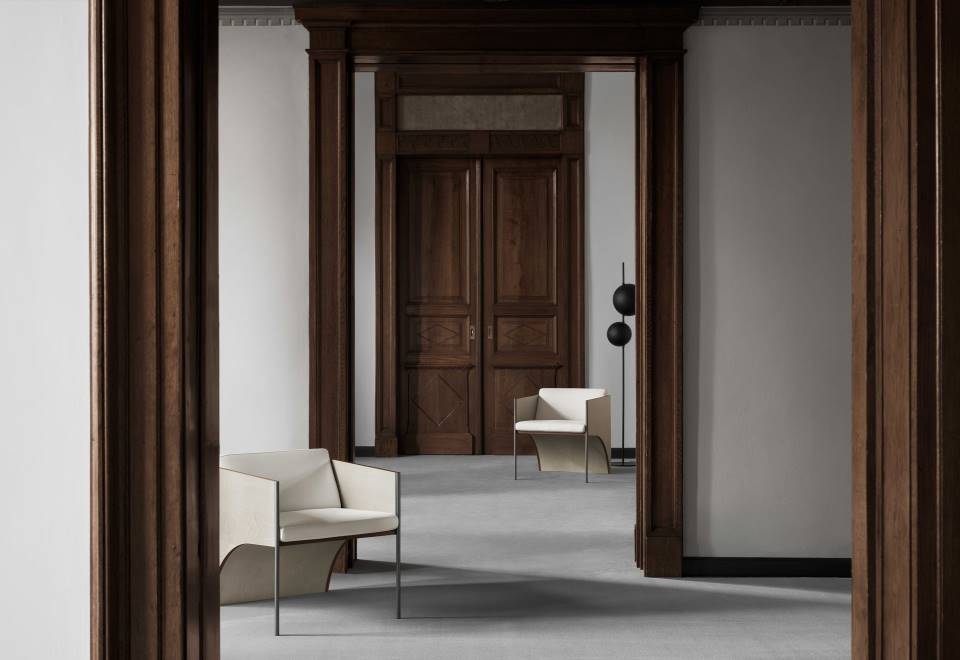 Living Divani, a family-owned firm, has been a stalwart in modern Italian style since the early 1970s. Collaborating closely with architect and designer Piero Lissoni, the company partners with both established international designers and emerging talents to remain at the forefront of contemporary design. Living Divani is renowned for its rich and diverse textiles. Their outdoor living concepts seamlessly integrate weather-resistant fabrics with forms already used for interior design, promoting a harmonious fusion between indoor and outdoor living spaces.
7. Rimadesio: Simply Stunning Living Solutions
Rimadesio's approach to furnishings and living spaces is characterized by technical innovation, stylistic exploration, and ecological consciousness. Their modular systems for the living area, bookcases, sliding doors, doors, walk-in closets, and extensive collection of accessories have revolutionized the concept of fixed and stagnant interior spaces. With an emphasis on lightness and simplicity, Rimadesio designs seamlessly merge form and functionality, creating an ambiance of uncluttered sophistication and style.
8. Marelli: Designing for the World
Marelli's designs can be found in sophisticated spaces worldwide, from hotels, restaurants, and cafes to museums, libraries, exhibition centers, and corporate headquarters. The company's home living and luxury designs also adorn the residences of those with a discerning eye for sleek, multifunctional furnishings that seamlessly combine contemporary aesthetics with the finest materials and craftsmanship.
9. Ceccotti Collection: Unceasing Innovation and Irresistible Allure
Founded in 1956 as a manufacturer of home furniture, Ceccotti has grown into a contemporary design powerhouse. Their skilled artisans draw inspiration from the local artisan culture of furniture and woodworking. Collaborations with renowned figures like Italian architect Paolo Portoghesi and Pisan designer Roberto Lazzeroni have led to a modern and unique vision. This culminated in the "Dedos Tenidos" collection, inspired by Gaudì, Mollino, and Scandinavian design of the 50s. Despite its growth, Ceccotti Collezioni remains committed to luxury craftsmanship, translating it into contemporary interpretations that demand a tactile, fully sensual relationship, even in the age of the virtual.
10. Greyge: Italian Luxury Furniture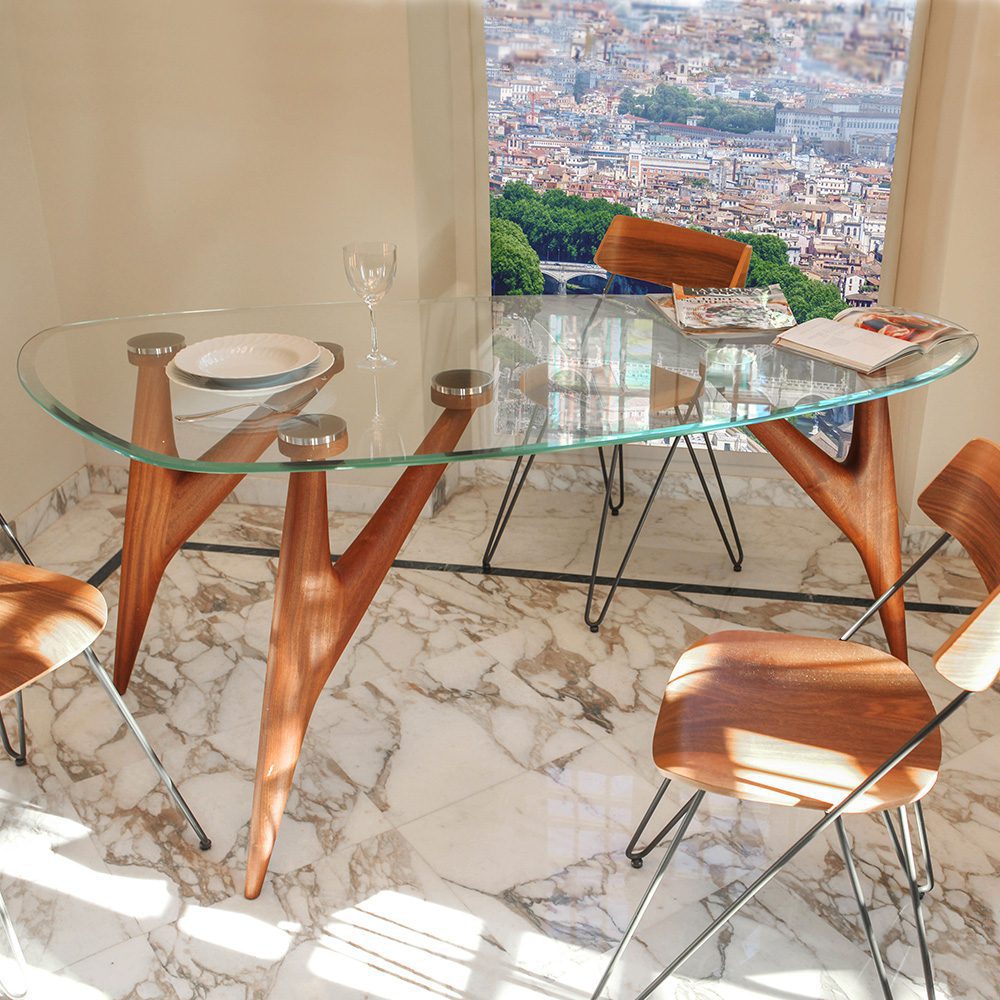 Greyge is a prestigious design brand hailing from Rome, Italy. With a strong commitment to lightness of form and a passion for visionary design, Greyge has gained recognition for its exceptional creations. Each piece is meticulously handmade in Italy, ensuring the highest quality and attention to detail.
At Greyge, design is all about the details. Every material, line, and angle is carefully considered to create a tangible relevance. Inspired by the suggestive power of lines and the emotion of color, Greyge's designs draw inspiration from both architectural elements found in nature and the emotional responses they evoke.
Imagine the sensation of wandering through an ancient forest, the rustling of treetops, or the captivating play of natural light. These sensations come to life in Greyge's drawings and designs. The combination of slender metal and wood elements creates a sense of gravitational lightness, elevating each creation to a whole new level.
These top Italian luxury furniture brands exemplify the pinnacle of design, craftsmanship, and innovation. Whether you're seeking timeless elegance, contemporary flair, or the perfect fusion of indoor and outdoor living,