In the world of interior design, where elegance meets functionality, GREYGE proudly presents the TED ASH Total Black Diner Table. This exquisite piece of furniture redefines luxury, combining impeccable craftsmanship with contemporary design, and it's now available in a stunning total black coloration.
TED ASH Total Black Diner Table: A Masterpiece in Black Solid Ash
The TED ASH Total Black Diner Table is a testament to excellence, crafted entirely from Black Solid Ash, which not only lends it an exquisite aesthetic but also ensures longevity. This piece belongs to the renowned "TED" diner table line by GREYGE, standing proudly alongside its siblings – the "TED Masterpiece Walnut," "TED Masterpiece Mahogany," and the "TED One in laminate." This addition of total black coloration to the collection further enhances the choices available for this magnificent table.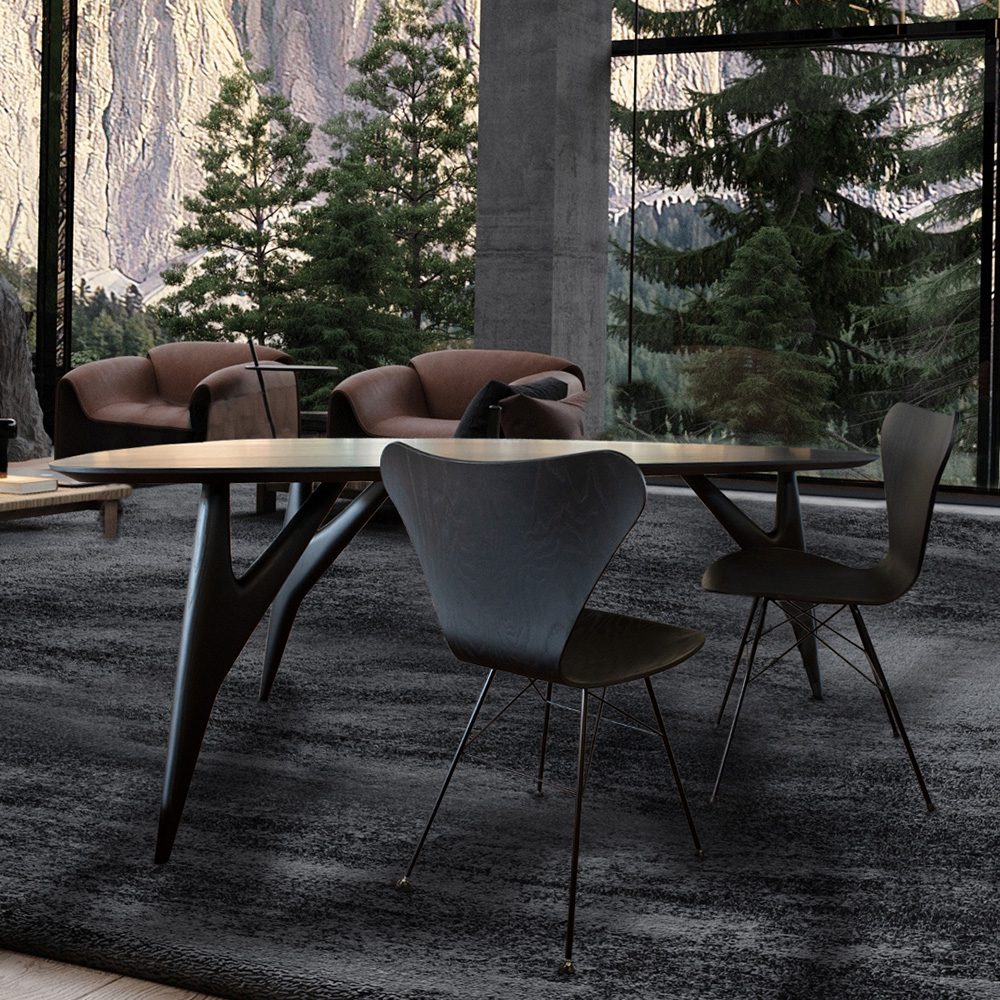 Unparalleled Design and Quality
The TED ASH Total Black Diner Table boasts an original and modern design, setting it apart from the ordinary. Its high-quality construction guarantees that it's not just a piece of furniture but an enduring work of art that will grace your home for generations.
The legs of this table are a true marvel, each one a unique piece created by our skilled artisans. Handcrafted with precision, they exhibit soft and distinctive shapes that elevate the overall design of the table.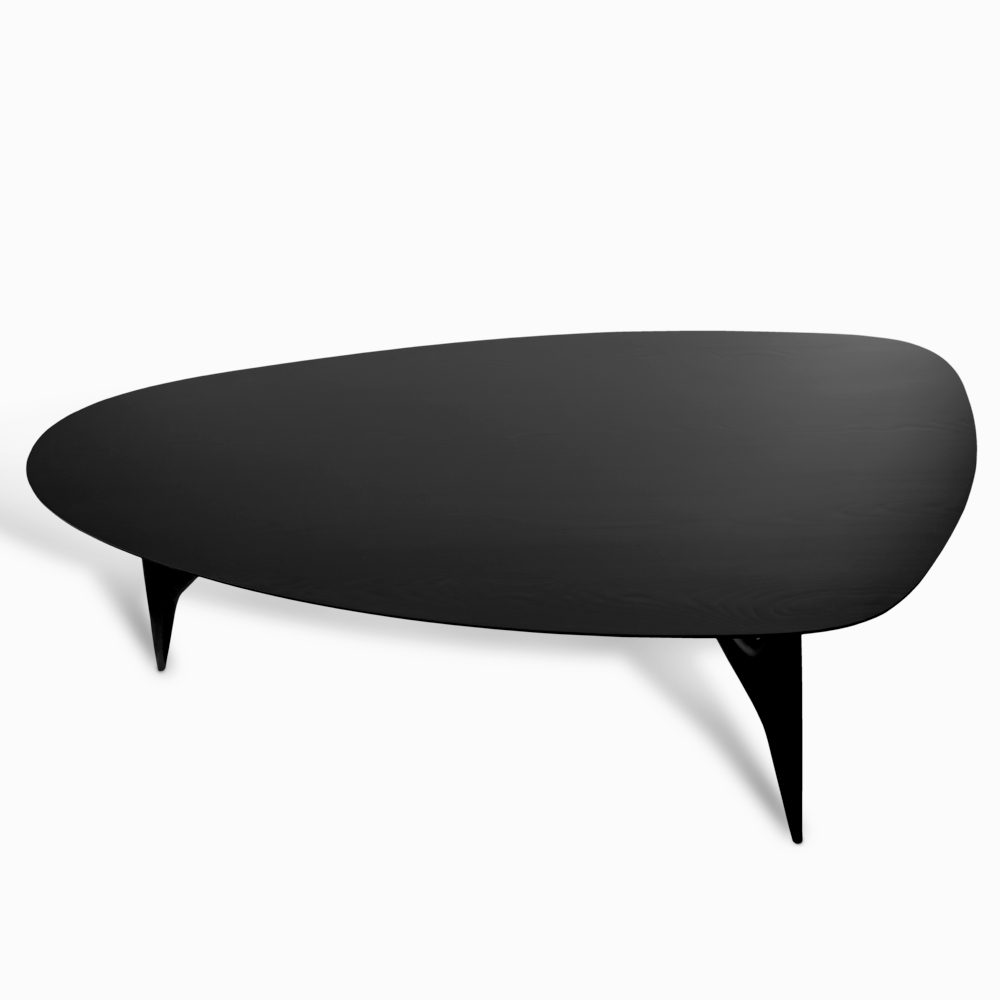 The Timeless Allure of Black
The allure of a black dining table lies in its ability to effortlessly blend into any interior. It's a testament to the fusion of traditional craftsmanship and cutting-edge technology. The result is a piece of furniture that transcends trends, making it a timeless addition to your home.
The delicate branching of the legs imparts a sense of lightness and cheerfulness, ensuring that the TED ASH Total Black Diner Table harmonizes with any space, from cozy dining rooms to spacious open-plan areas.
Discover the TED ASH Total Black Diner Table for Yourself
To experience the luxurious elegance of the TED ASH Total Black Diner Table, we invite you to explore our collection. It's not just a table; it's a statement of sophistication that transforms your dining area into a sanctuary of style and comfort.
Find out more about the TED ASH Total Black Diner Table and the entire "TED" diner table line on our website.
Key Features:
Italian Design
Crafted from Fine Material
Hand Finished to Perfection
Available in 2 Lengths: 200cm or 240cm
Transform your dining experience with GREYGE's TED ASH Total Black Diner Table. Elevate your space with the perfect blend of luxury, craftsmanship, and timeless style.